Dr. Rickabaugh received his Bachelor of Arts in biology from Wichita State University in 1978 and his Doctorate of Dental Surgery from the University of Missouri-Kansas City in 1982. He was inducted into the Omicron Kappa Upsilon honor society for his noteworthy achievements at UMKC.
Following dental school, he was commissioned as an officer in the United States Navy Dental Corps, and served on active duty for eight years. He attained the rank of Lieutenant Commander. After his naval service, Dr. Rickabaugh attended the University of Pittsburgh, where he received his orthodontic specialty training. He graduated with a certificate in orthodontics and a Master of Science in dental science, and moved to Winston-Salem.
Dr. Rickabaugh is active with organized dentistry/orthodontics and maintains membership in national, regional, and state societies. He is passionate about the profession and observes daily how treatment impacts peoples' lives.
To support his beloved profession, he has served in leadership roles. He is a past president of the Forsyth County Dental Society and the North Carolina Association of Orthodontists. He has also served as the NC Director to the Southern Association of Orthodontists as well the NC Delegate to the House of Delegates for the American Association of Orthodontists.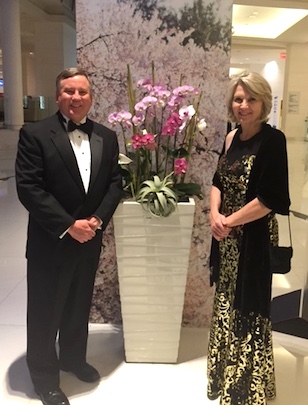 Dr. Rickabaugh has recently completed a three-year tenure as the Speaker of the House of Delegates while on the board of trustees for the American Association of Orthodontists.
Dr. Rickabaugh and his wife live in Winston-Salem with their adopted Latvian children, Sophia and Erik. Their son Thomas is an NC State civil engineering graduate who worked six years as a track supervisor for Norfolk Southern Railroad. He now attends Georgia Tech University in Atlanta pursuing his MBA.
In his free time, Dr. Rickabaugh sits in the bleachers watching baseball games or fly fishing. When time permits, he upland bird hunts or competes in field trials with his German Shorthaired Pointers, Butch and Waco.